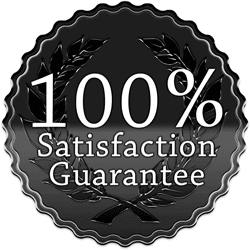 100% Satisfaction Guarantee
Buy Online. Play your new clubs. Satisfaction and Price Guaranteed.
Pinemeadow Golf is confident you will enjoy your new golf clubs. In addition to our excellent One Year warranty, we offer a 30-Day Satisfaction Guarantee.
30-Day Satisfaction Guarantee
It's easy. Play it, drive it, or putt it and if you're not happy, return or exchange it.
We offer money back or in-store credit for the amount of the purchase price for all new clubs.
Store credit is given in the amount of the purchase price for all new clubs with an upgraded shaft or lie-adjustment.
An upgraded shaft is any shaft you have to pay extra for, excluding the Pinemeadow Limited Graphite Shaft.
Certified Pre-Owned items and Closeout Golf Clubs are not covered under our 30-day Satisfaction Guarantee.
As you can see, we keep it simple. Don't forget all of our clubs are covered by our one-year warranty. If you're not completely satisfied, return them. Contact one of our Golf Gurus at 1-800-309-6878. Also, you may email us for a Return Authorization number or save yourself a call.
Extended Holiday Guarantee Information
We are extending our guarantee to ensure complete satisfaction during the holiday season. Orders placed November 1st through December 31st that meet the requirements above are eligible for return until January 31st, 2024. We understand how busy it can get during the holiday season, and sometimes that special person in your life needs that extra bit of time to try out his or her new clubs.
If you have any questions regarding any of our policies, contact our friendly Customer Satisfaction Team at (800) 309-6878, or by email.
Click for more information on Returns and Exchanges.
Be sure to learn more about our One Year Warranty on all clubs.